keeping up every site, day and night
Find out about our Maintenance Plans
more uptime means more satisfied customers
draw attention in the right way
Find out about Linear Design
appeal to the customer you want with
a website that uses linear design
if your site is not maintained
you're risking your company's image
and decimating your bottom line...
Sign me up!
you need a christinate maintenance plan!
web design that
works for you
Everything done for you.
SEO, Mobile-Friendly,
Custom Shopping Carts,
Custom Plugins,
Animation, Slideshows,
Cloud-Capable, CDN APIs,
Funnels, Lead Pages,
Linear Design,
and much more...
Find out more
A full-service media company.
Web Design Services That Turn Heads With Linear Design.
Building your successful website is essential in today's market. At christinate, we create beautiful custom websites for our clients that play an integral role in their company's growth and productivity. We use linear design, a scientific psychology-based technology which gives us the ability to direct your clients eyes across the screen. Linear design guides their experience through the site so you can be sure they have seen what you want them to see. It's literally Design that gets in your head.™
Search Engine Optimization Made E.A.S.I.
SEO practices are highly complex and ever-changing. Our SEO services are designed to enhance your availability with manageable and understandable progress. So make the right call with Sigil E.A.S.I. SEO.
Engaging. Grab your customers with engaging content that is built for search engines AND customers to understand. We build all our sites to be as engaging as they can be.
Accessible. Gain understanding by building content for your audience and not someone else's. We train you to build content or shift your content to be more accessible.
Simple. We make it easy to implement when you make your own content and easy for your customers to find it.
Integrative. Everything is built in. No messy code. No messy meta-tags. Easily built-in organization allows for write, click, publish.
Engaging. Accessible. Simple. Integrative. It's E.A.S.I.!
Search Engine Marketing With Linear Design
In addition to SEO, Search Engine Marketing is a huge factor in online success for businesses, and ultimately drives better results to your bottom line. Attract new customers, drive recurring buying behavior, and expand your company to its full potential with our search engine marketing solutions.
Local Search Optimization Without The Headache
We offer local search optimization for businesses that want customers locally and in surrounding areas. Christinate will manage your content on all of the most prominent local databases, including Google Places for Business, Yelp, and many more. If you have a local business and you don't have local placement, you are losing business. Call us and get listed in the best way for your business.
Make your site modern to gain a modern audience with christinate.
Is your site visible on laptops, tablets, and mobile phones? Even if you don't use your site on a phone, Google's search will drop your site ranking if it doesn't have mobile "responsiveness."
With a site built by christinate, you are guaranteed a site that works across all platforms. Get a quote today to start your internet presence.
Already have a website? Get it upgraded by the professionals at christinate and increase your business.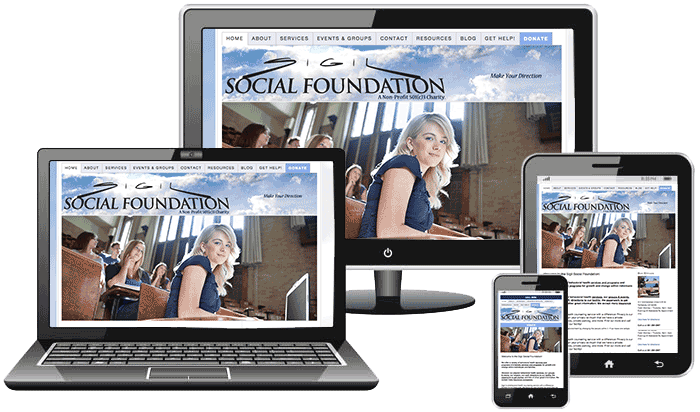 Website Hosting and Maintenance
 With our focus on maximum performance, your uptime, security that flows with the latest updates and makes sure all your plugins, themes, and content work well together, we pride ourselves in having saved clients thousands with our maintenance programs and hosting plans. We offer hosting for sites we build, but it is not required to host with us.
Online and Web Consulting
 Whether you need help refining your current online strategy or need to build a winning image, we can help you create a plan of action that will give you the direction and the metrics to know you are on the right path. Having consulted for both Fortune 500 companies and Mom-and-Pop shops, it's easy to see why we "build companies from sapling to redwood."
Call christinate today and get your company presence the right way.
Christinate has been building successful brands, making media, crafting commercials, recording films, coding apps, engineering electronic experiences, and designing websites since 1997.